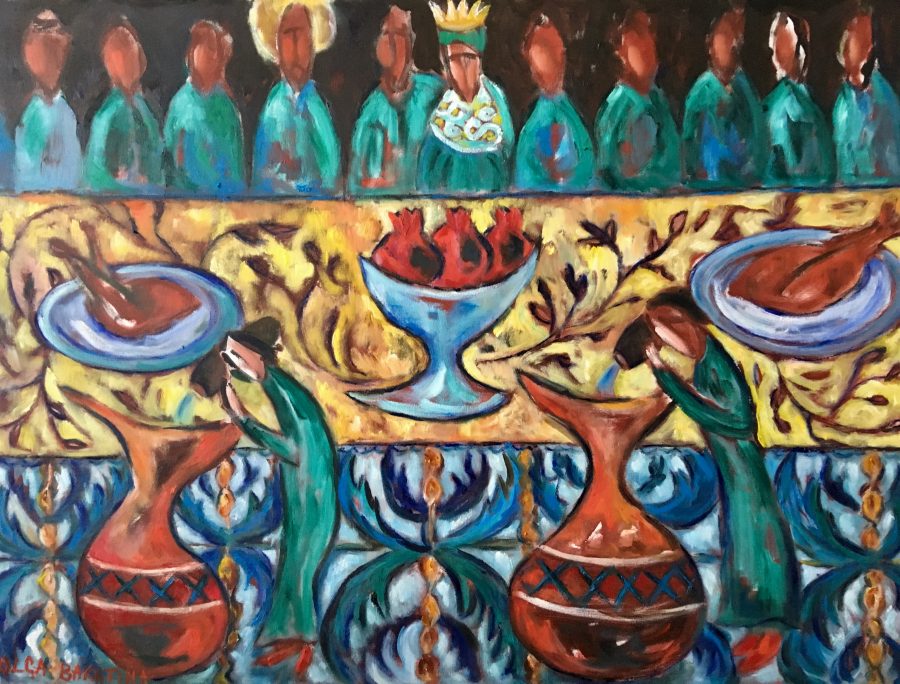 The transformation of water into wine at the wedding in Cana was the first miracle among many that the Evangelist recorded in his gospel. "A sign" as John called it. An extraordinary act, done out of kindness and compassion. It was a sign of Jesus's glory and demonstration of God's love and power. I wanted to create an atmosphere of enjoyment of a good party, a celebration and a new beginning, with Jesus as a part of this celebration, singing with everyone else, rejoicing in the festivity; happy to celebrate with people he knows and loves.
This painting is the latest in my Christianity series and I love the rhythmical joy of it. When you look at it, do you hear the music, too?
"Wedding in Cana" is the winner of  COSSAG Art Prize 2018, Brisbane. It's in a private collection in Brisbane.
As an alternative to the original painting, this image is available as limited edition high-quality Fine Art print on archival cotton rag paper. Please email olchik_b@yahoo.com me for the sizes and prices.