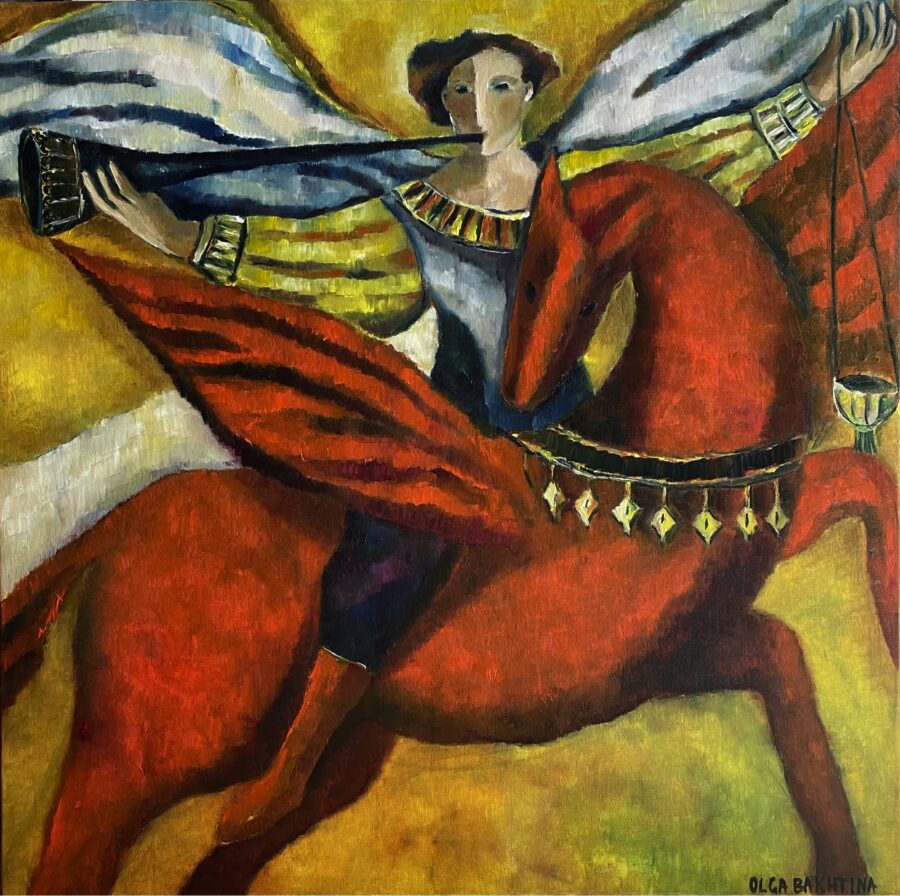 Saint Michael, an archangel, is a spiritual warrior in the battle of good versus evil. He is considered a champion of justice, a healer of the sick, and the guardian of the Church.
'Saint Michael' was painted as the pair for another one of my paintings, 'Saint George and the Dragon', in 2022.
With everything that has been happening this year, I thought it was good timing. We all have been fighting our own dragons.
Both paintings were inspired by old orthodox icons and painted in traditionally strong, earthy colour schemes. As an opposite to St George, who is mainly represented on a white horse, St Michael is often painted on a red-winged horse, springing over a burning Jericho.