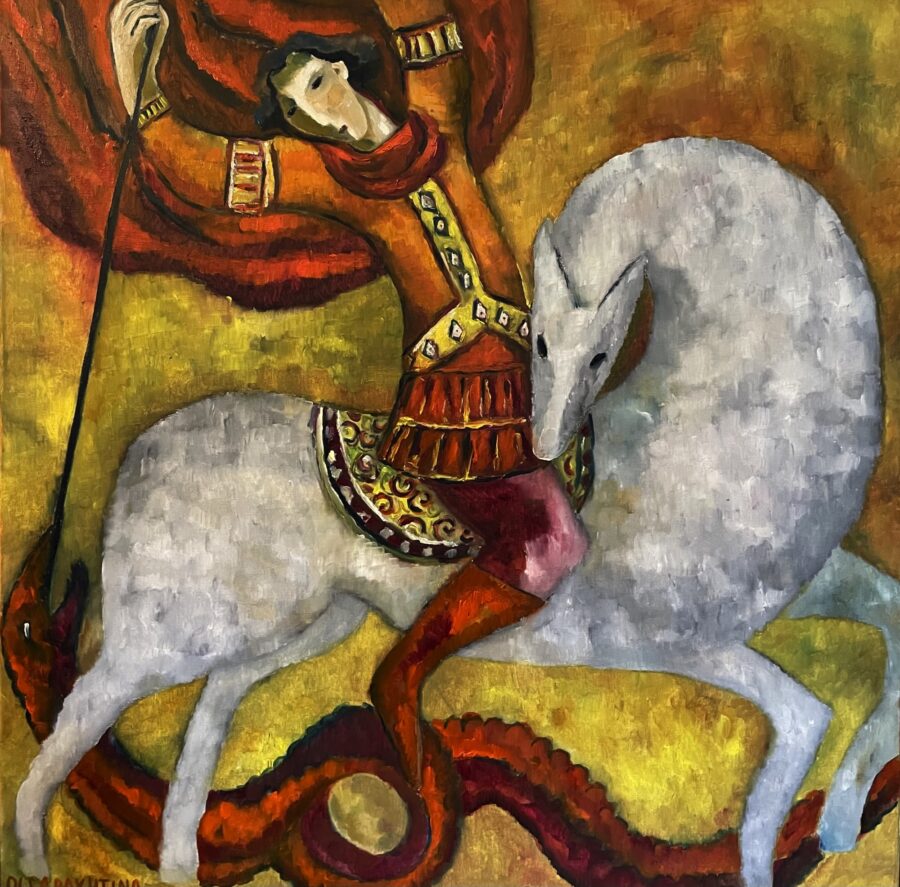 The legend of St. George's fight is an allegory of the victory of good over evil. I thought 2022 was a good time for painting St George.
St George is the patron saint of the poor, the warriors, and the armorers as well as the herdsmen with their herds. According to legend, St. George freed a Libyan city from a dragon that had tormented the inhabitants. The dragon could only be appeased by bringing it sacrifices. When the king and queen did not know what to do, they were prepared to sacrifice their daughter, Elizabeth. At the last minute, the young George appeared on a white horse and killed the dragon.
George, who is said to have come from Cappadocia, is a martyr of the Roman army and was likely beheaded during the persecution of Christians under the reign of Diocletian. He was buried in the St. George Church in Lydda which was built in his honour and consecrated during the reign of Constantine the Great.
In some of the old orthodox icons, the king's daughter is holding the dragon with a rope with which she drags it through the town after it has been defeated – as it says in the legend – 'and all the world was baptised because of this miracle!.'
I find it really fascinating that the rope is also meant to symbolize that every person is connected with evil. This can only be conquered by firm belief, a willingness to make sacrifices, and love.