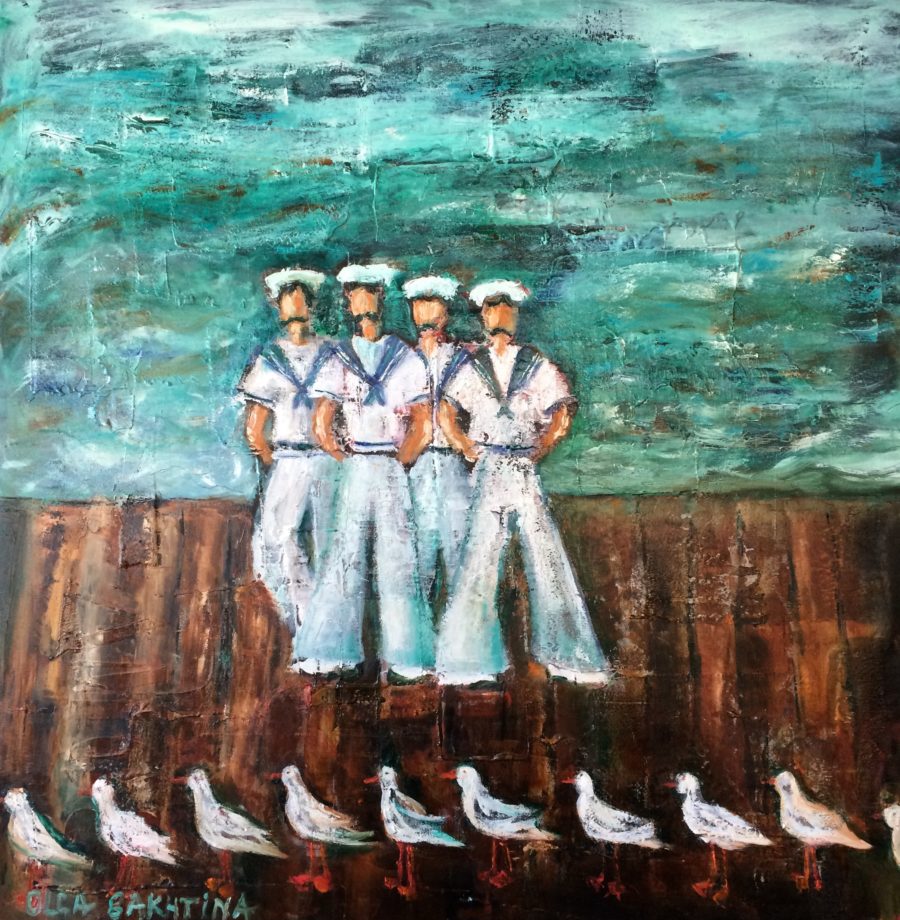 In memory of real men. I've been bearing the idea of this painting for quite some time. Since the first time I saw a little army of Australian seagulls on the beach, so handsome, solemn and fearless.
Later, I found out that "Shore leave" was actually painted on the day of the 17th anniversary of the tragedy on the Russian submarine "Kursk". I remember, 17 years ago for 3 days the world was glued to TV, hoping for the common sense of Russian government or a miracle. The miracle did not happen and 181 seafarers were left on the bottom of the sea to die.
Coincidence? May be. But they also say, an artist is a little bit of a prophet. This painting is in memory of these 181 men. It takes courage to go to the sea.