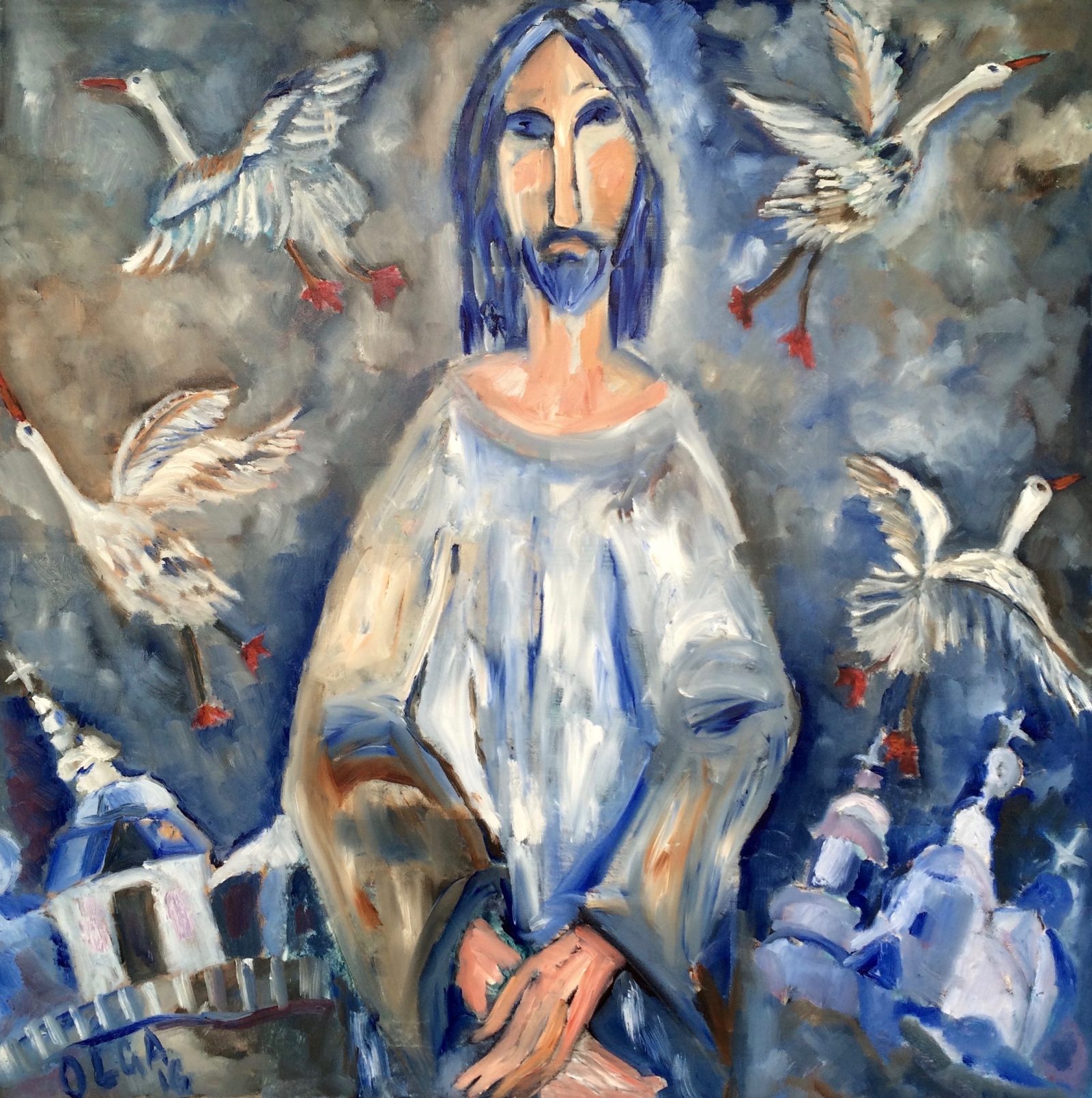 In "Risen Christ" Jesus emerges out of a stormy, threatening sky, a man who has passed through death and is now detached. Christ is a part of a different world now, a surrealistic world with churches and ducks on the background, the world where past and present are connected. There is slim vulnerability in the figure, the sense of grace. His eyes are sad, looking both through the viewer and inside Himself. They are the eyes of someone who is somewhere else, may be in a dream. A dream, where flying ducks, symbols of freedom and happiness, good news and hope, are my triumphant angels, taking to the sky to spread the message of Resurrection.
Serenity. Acceptance. Calm. And certain sadness. These are the qualities that are presented in the "Risen Christ". My message is strong and direct: Christ is risen. Darkness and death are behind Him. He is the Saviour. He is humanity's Good Samaritan.
"Risen Christ" was the finalist in COSSAG Art Prize in 2016, Brisbane and now in collection of Archdiocese of Brisbane.
Limited edition Fine Art prints on archival cotton rag are available. Please send me an email at olchik_b@yahoo.com for details.