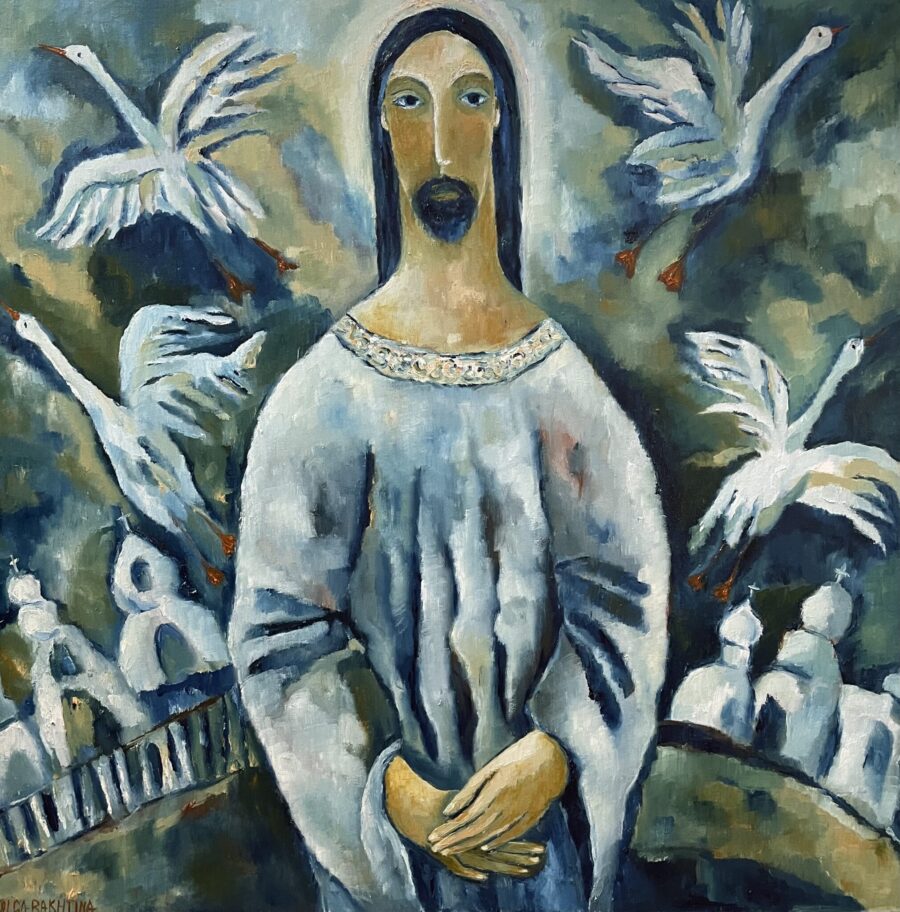 'Risen Christ' is a variation of my first Christian artwork, 'Resurrection', which is now in the collection of Holy Spirit Seminary in Banyo, Brisbane.
It's an important painting for me, as it was painted around 7 years ago when my father-in-law was dying. Erik, my husband, flew urgently to the Netherlands. I couldn't go with him as my elderly mother was visiting, but on some level, I did.
'Resurrection' was my goodbye and prayer for my father-in-law, as well as a prayer for my husband. An attempt to help him to hold on, stay strong, and to help him feel that I was close. Art does magical things after all. This year's variation on the theme is, first of all, a prayer for peace.
In this painting, the Saviour emerges out of a stormy, threatening sky, a man who has passed through death. Christ is part of a different world now, a surrealistic world with churches and ducks in the background, the world where past and present are connected.
When people ask me why there are ducks in the painting, I can't give them a clear answer. Maybe, not everything has an answer. But in early Christianity, the duck was a symbol of freedom and liberation, good news, and hope.