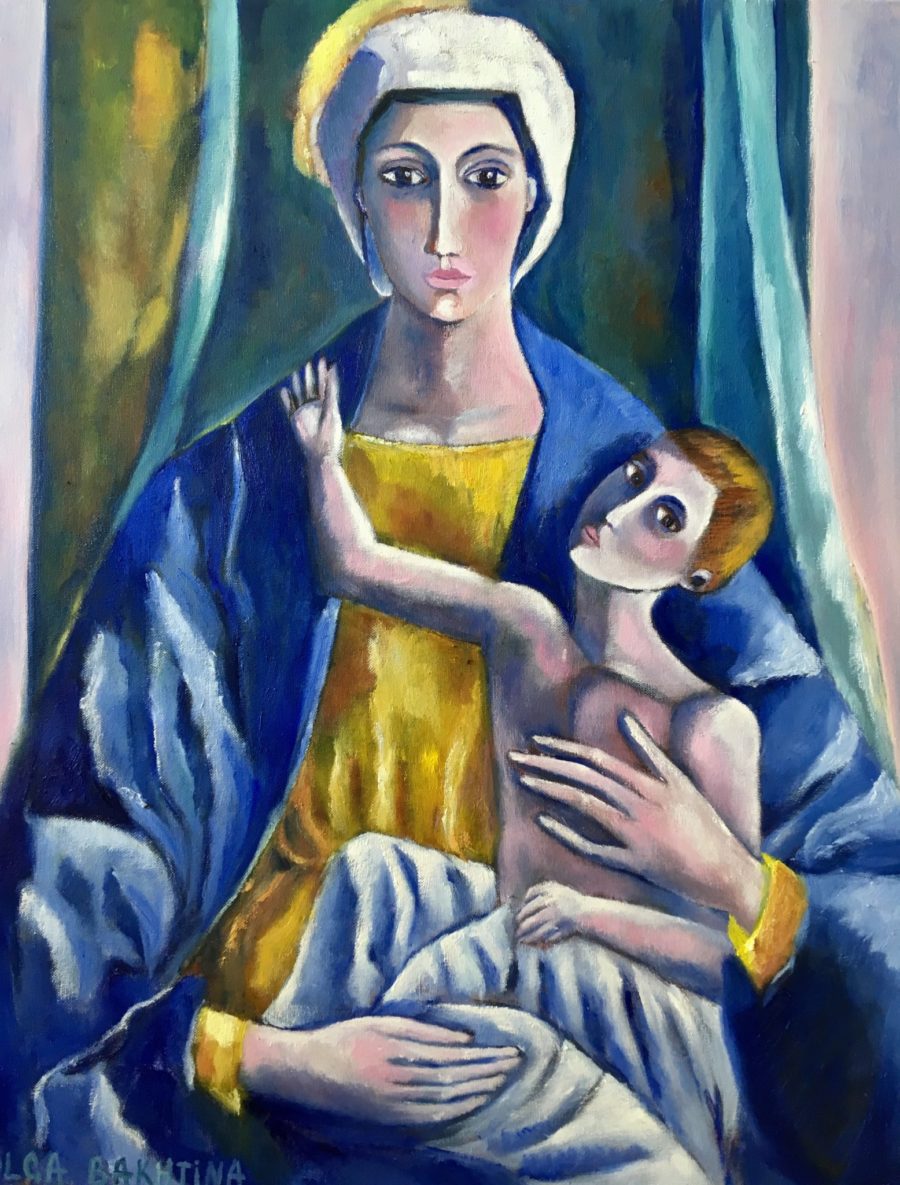 I am a daughter, mother of 3 children, and a student of History of Art. No wonder, 'Mother and Child' is one of my favorite and frequently painted themes.
This painting is from a series inspired by my studies of the Early Renaissance. 'St Mary and Child' was an experiment with an Early Renaissance style, staying true to myself by adding a touch of Modernism. I tried to express harmony, affection, and lyricism through the calm color palette and the balance of geometrical forms.
Henri Matisse once said 'My paintings are my prayers'. My paintings are my own prayers, too: I have three children and have a number of variations on the theme of Mother and Child, both in oil and charcoal.
As an alternative to the original painting, this image is available as limited edition high-quality Fine Art print on archival cotton rag paper. Please email olchik_b@yahoo.com me for the sizes and prices.