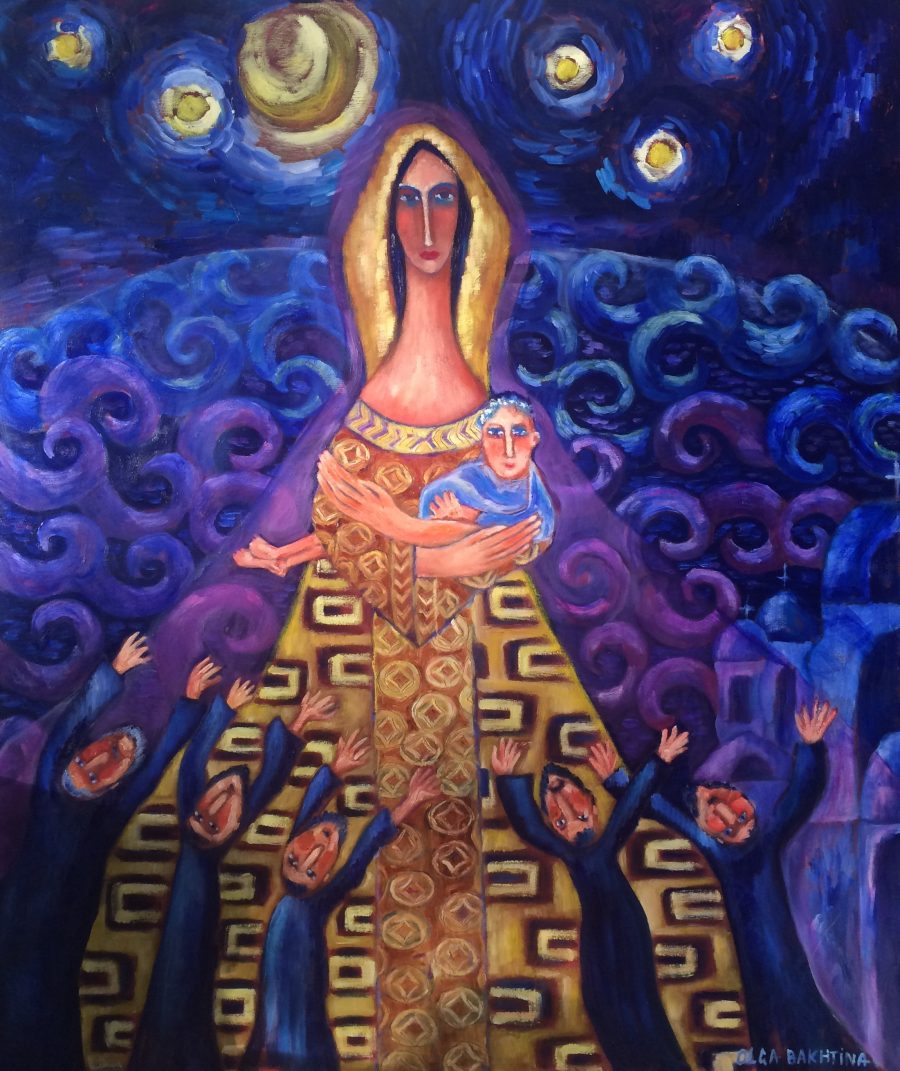 There is a beautiful legend that surrounds one of the ancient Byzantine icons. The icon disappeared during the war in13th century but was discovered crossing the sea in Greece. One starry night a hermit heard a beautiful voice calling from the sea. He called monks, and they retrieved the icon from the water and later, built a monastery in its name. Nowadays, the icon is in a private collection in Germany. This legend was the inspiration for "Mother and Child crossing the sea".
"Mother and Child crossing the sea" was a finalist of 2016 ANL Maritime Art Exhibition and Awards in Melbourne.
As an alternative to the original painting, this image is available as limited edition high-quality Fine Art print on archival cotton rag paper. Please email olchik_b@yahoo.com me for the sizes and prices.