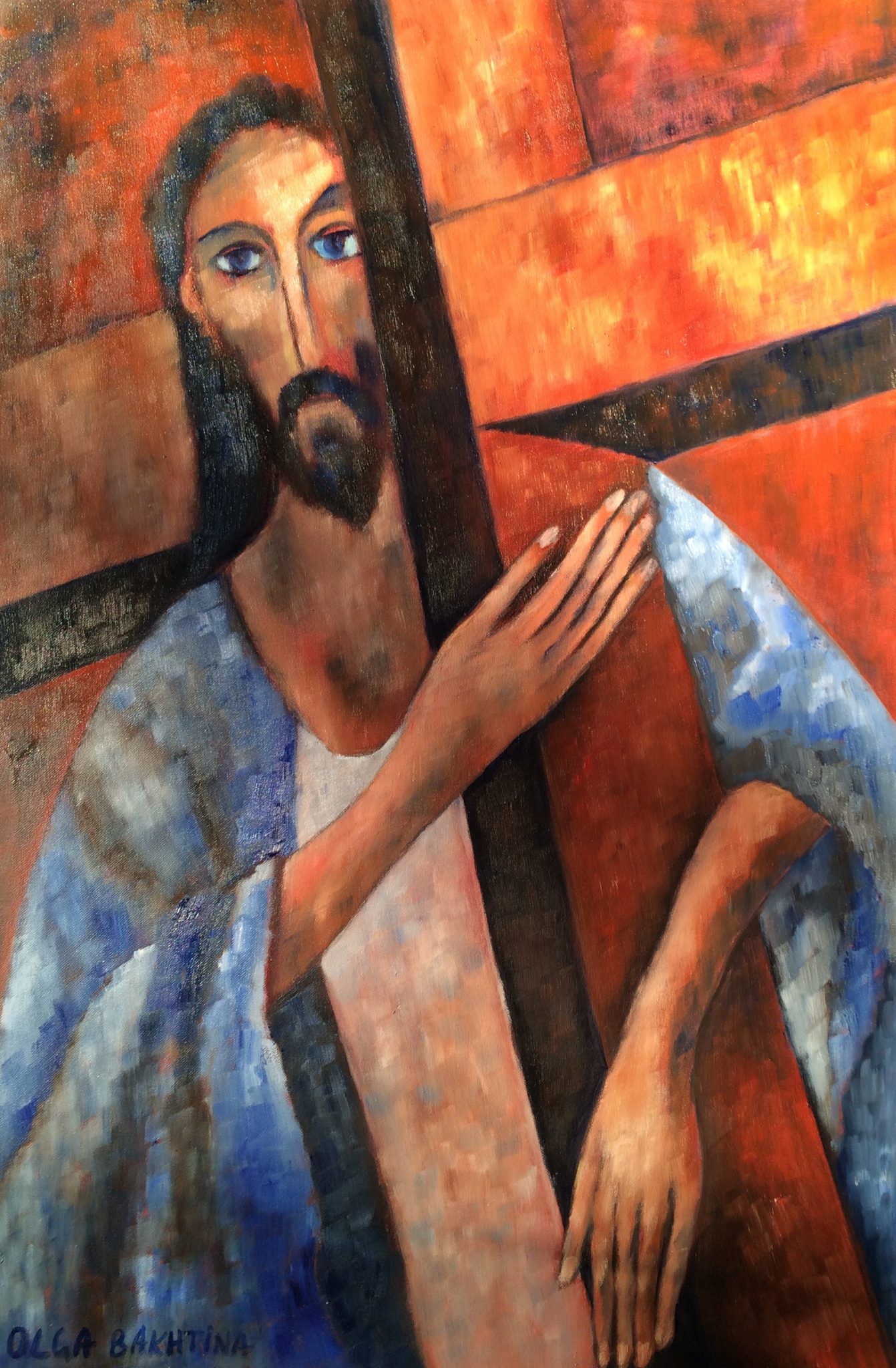 "Jesus carrying Cross"
We all carry our own Cross – grief, sickness, loneliness, problems with family members and financial burden. It's a long list of possibilities, really. For some it's heavier than for the others. May be, by helping each other we can find strength to carry our own cross? "Jesus carrying Cross" was a finalist in COSSAG Art Prize in 2018. It is in the collection of the Archdiocese of Brisbane.
As an alternative to the original painting, limited edition Fine Art prints on archival cotton rag are available. Please email me on olchik_b@yahoo.com for details.