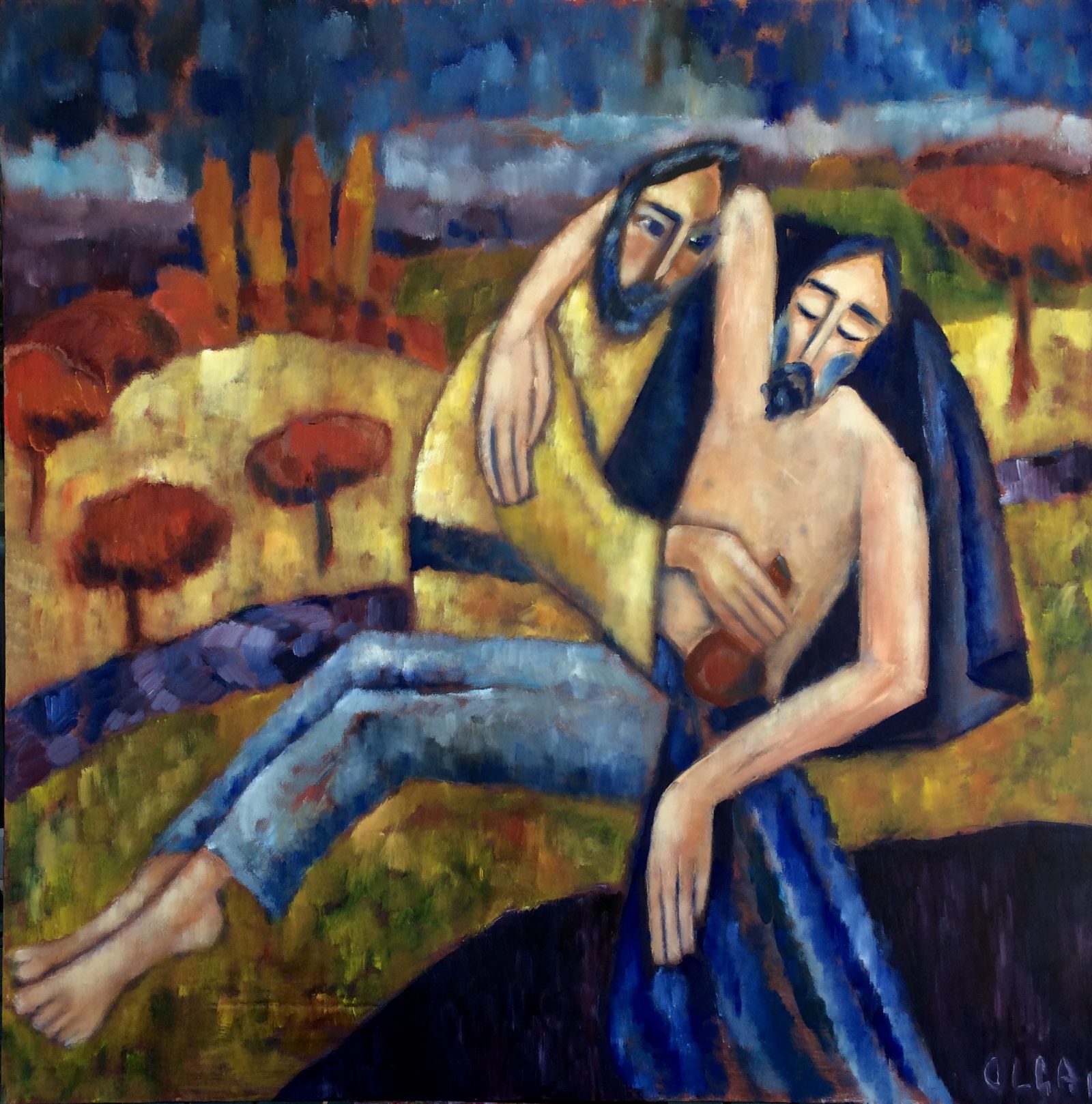 The parable of the Good Samaritan has been inspiring art lovers for centuries. It was painted thousands of times, from the great masters of Delacroix and Van Gogh to children learning the values of Christianity in kindergartens. For me, the parable is not the story of the two men who did not help the traveler, but of the man who did. He brought help, relief, and hope which is what my painting reflects.
The colours are bright and happy, reminiscent of the beautiful stained glass windows of churches in Europe. The colours flow freely into each other, and the strokes are expressive and bold, charging the painting with a unique energy. The painting's message is clear: "There is mercy in this beautiful world".
The Good Samaritan was the winner of the Conrad Gargett Art Prize, the first prize in the 2016 COSSAG Winter Exhibition and Art Awards at the St Stephen Cathedral in Brisbane. The painting was purchased by Bishop Monsignor Anthony Randazzo and now is in the collection of the Archdiocese of Brisbane.
Limited edition Fine Art prints on archival cotton rag are available. Please contact me at olchick_b@yahoo.com for details on sizes and prices.
In 2022 the Archdiocese of Brisbane created a video series titled "Art Aficionados", in the 3rd episode  Archbishop Mark Coleridge, Australian Catholic University's Dr Maeve Louise Heaney VDMF and Director of Liturgy Brisbane's Rev Dr Tom Elich analysed the Good Samaritan: