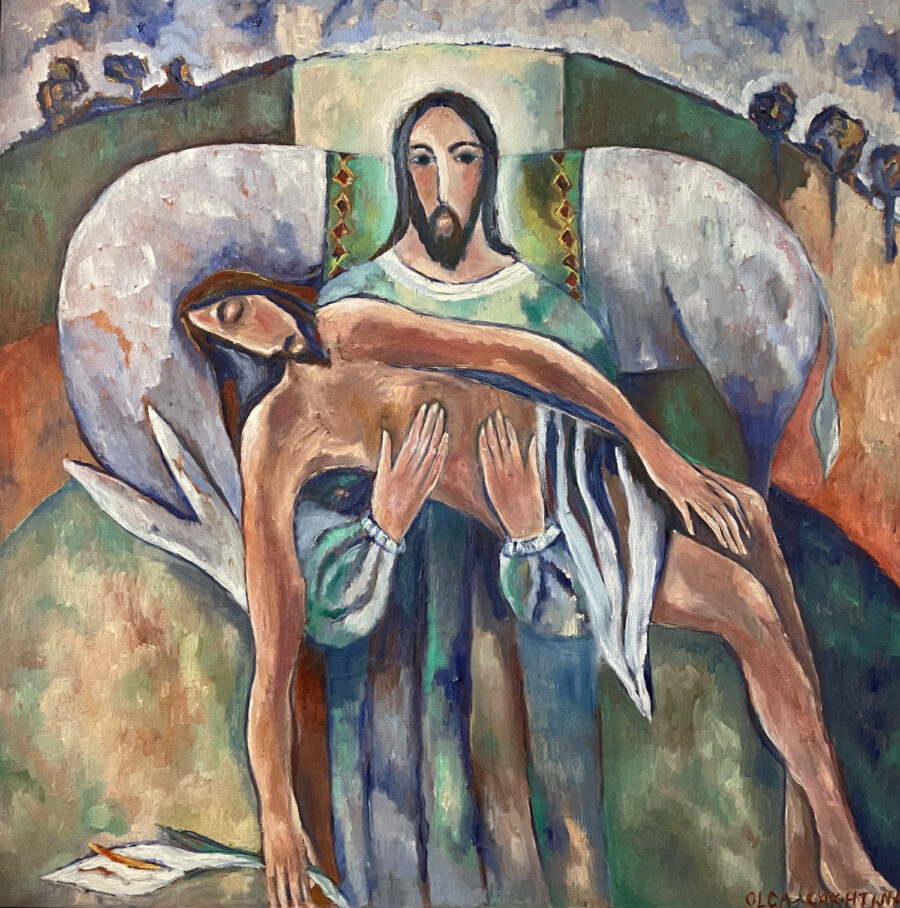 The parable of the Good Samaritan has inspired artists for centuries. It has been painted and drawn thousands of times, from great masters like Delacroix and Rembrandt to children learning the values of Christianity in kindergarten. Nowadays, the theme is as contemporary, and needed, as ever.
Within the last 6 years, I've painted 3 versions of the parable of Good Samaritan, in a different style and manner, investigating different attitudes and facing new artistic challenges.
The goal in 'Good Samaritan with a Lily' was to create a graphic parable expressing the idea in a simple narrative form as Jesus himself was telling it. The parable is shaped up into a well-proportioned message, beautiful in its simplicity: help. In this painting, I tried to express the same.
This painting is also a study in form. It is about geometry and the repetition of shapes in the design: the similarities in the roundness of the Samaritan's turban, trees, and forms of the donkey, and the repetition of the shape of the lily and the donkey's ears. The intersection of verticals and diagonals is the basis for the geometry and harmony created in this work.
As an alternative to the original painting, it is available as limited edition high-quality Fine Art prints on archival cotton rag paper. Please email me at olchik_b@yahoo.com for the details.