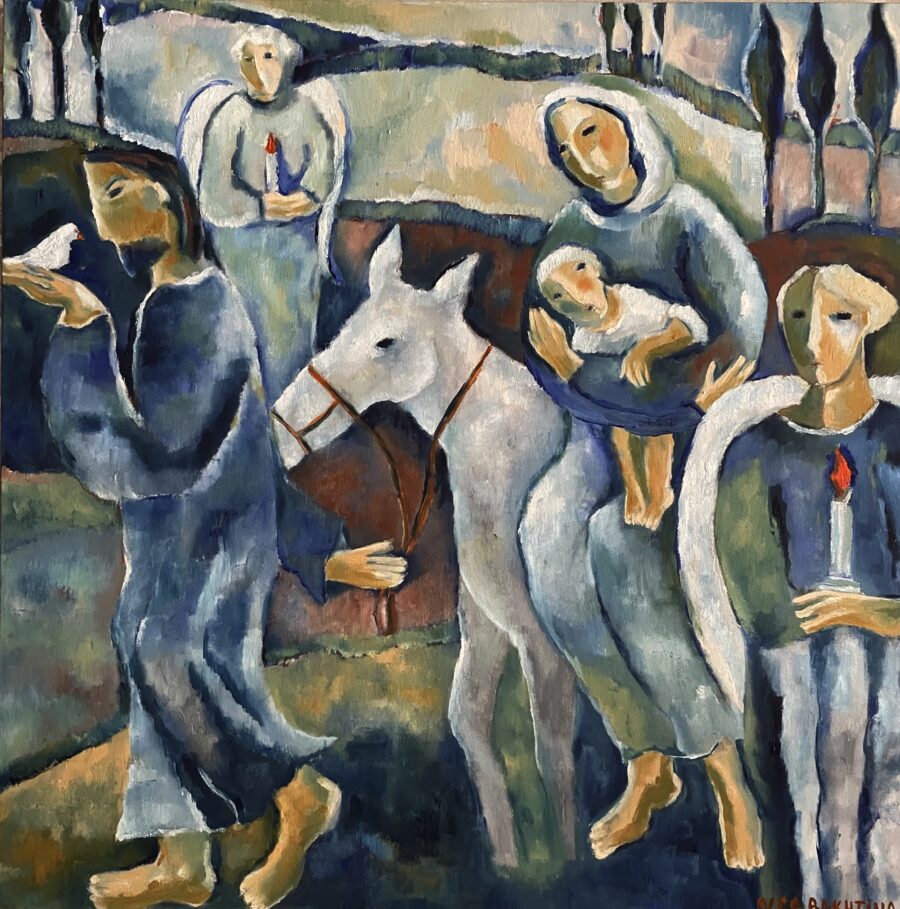 Biblical stories are an endless source of inspiration for an artist who aspires to storytelling, and this is one I had been planning to paint for a long time.
Shortly after the visit of the Magi (or Three Kings), Joseph was warned in a dream that King Herod was intent on killing the child, Jesus, so he took Mary and the baby to Egypt for safety. It was a good decision. Following the orders of King Herod, all male children two years old and under in the vicinity of Bethlehem were executed in what is known as The Massacre of the Innocents.
Sadly, too many families around the world still have to flee to reach safety. This painting was my prayer for these families.