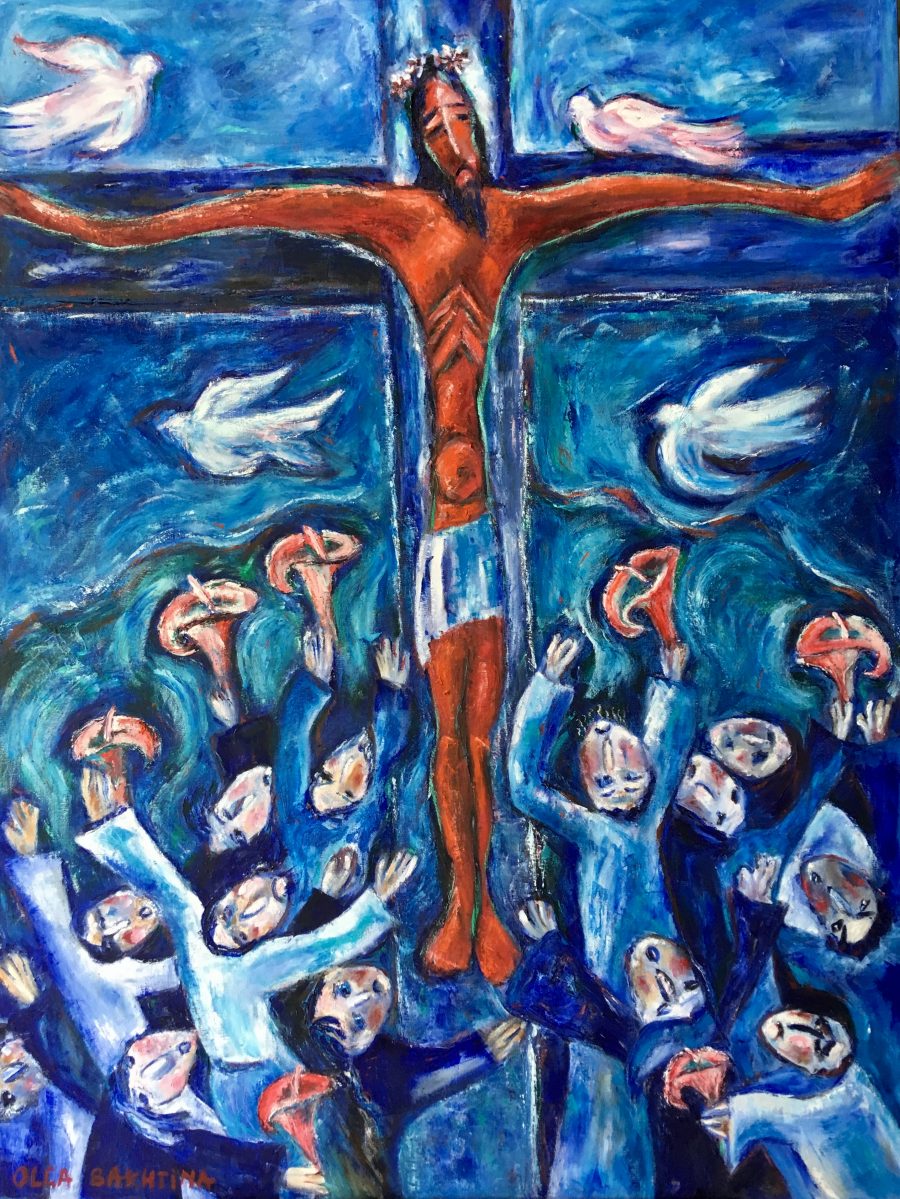 Why in times of despair, when all the other sources of hope are empty, do even those people who don't go to church or consider themselves atheists, ask Him for help? Or in the middle of a sleepless night, when your common practical sense is off and you feel the world's vulnerability and imperfection, why do you ask for forgiveness and protection for your loved ones? We are all thirsty for hope, forgiveness, and faith. "Blue Prayer" is a meditation on this thirst. "Blue Prayer" took a long time to complete. On good days, the lilies (flowers that are bursting with symbolism) would turn into innocent white. On lesser days they would become bloodthirsty, sinful red. In the final work, they are a mixture of innocence and sin. As are all of us.
"Blue Prayer" is the finalist of 2018 COSSAG Art Prize, Brisbane.
As an alternative to the original painting, this image is available as limited edition high-quality Fine Art print on archival cotton rag paper. Please email olchik_b@yahoo.com me for the sizes and prices.