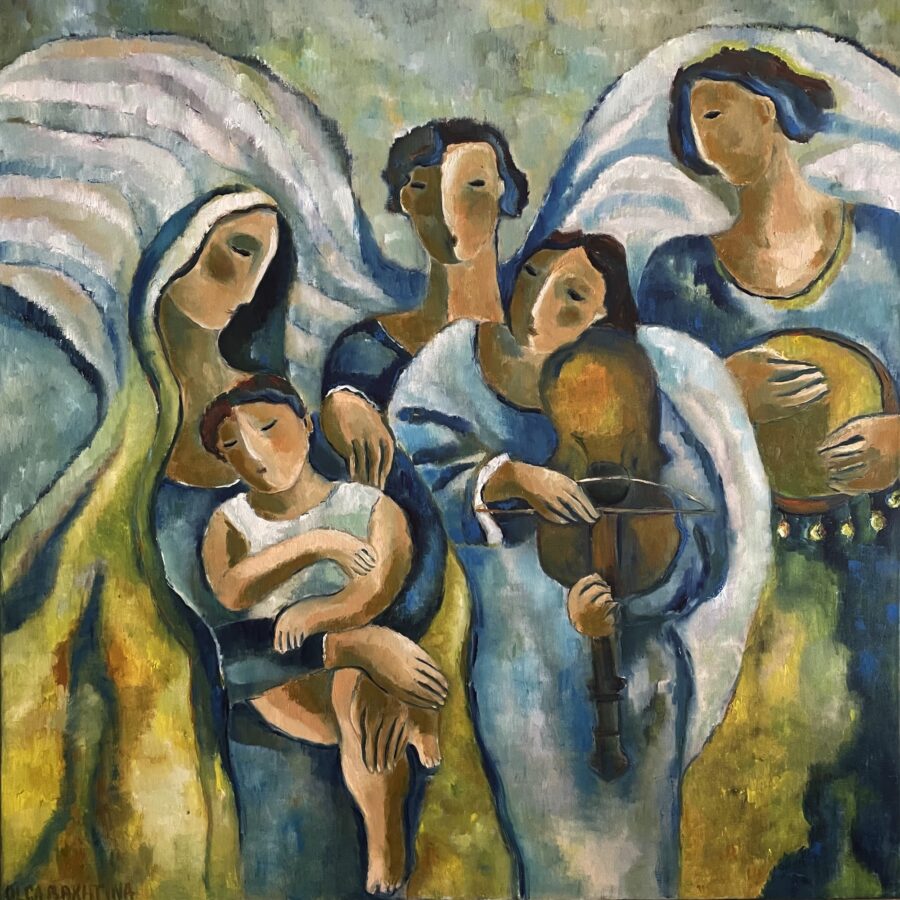 The painting is inspired by 'The song of the Angels' by the classical French Master, William-Adolphe Bouguereau (1825-1905).
I loved the painting so much that I wanted to make my own interpretation of it with an infusion of modernism. I must admit, it was very challenging. I retained the basic composition of Bouguereau's painting; however, I expressed it in my own painting style.
Here, I tried to create an atmosphere of quiet harmony and intimacy through simplicity and gentle nativity. This was my second attempt at this painting and I'm rather fond of it. As Peter Paul Rubens wrote in his 'Letters to Painters': "learn from the Masters, learn from the best". The colour palette of various shades of blues and golden yellows contributes to the feeling of peace and serenity.