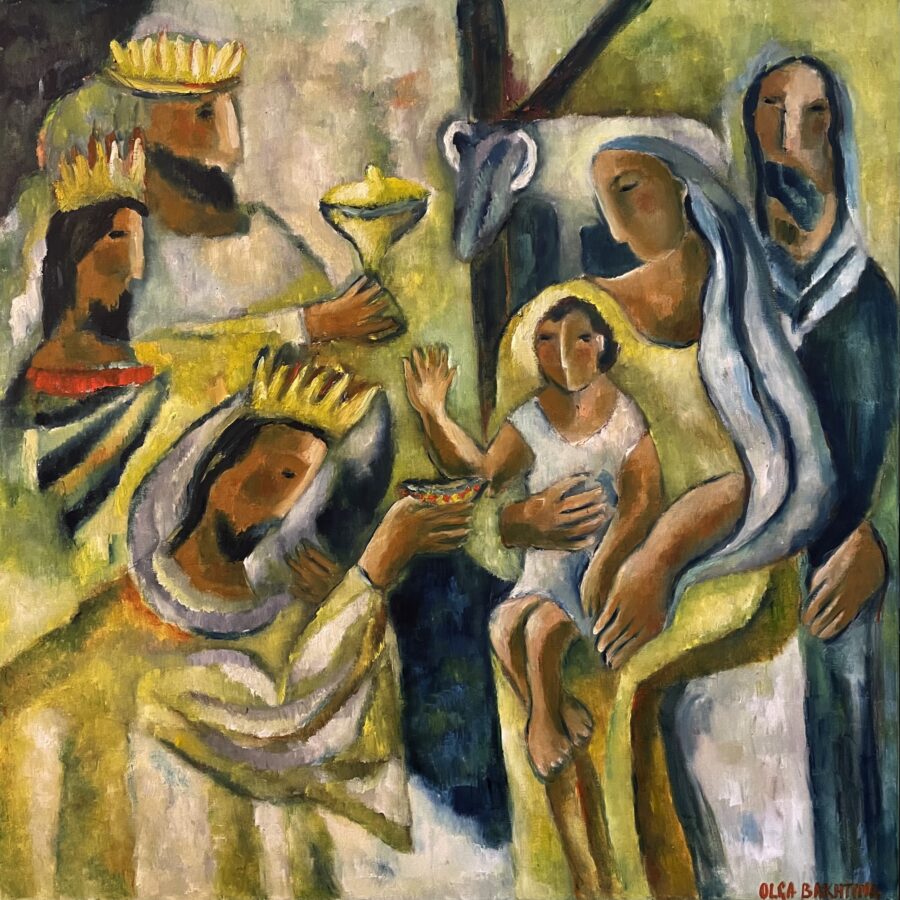 This painting depicts the Holy Family and three Magi, represented as kings. The Magi having found Jesus by following a star are worshipping Him and presenting gifts of gold, frankincense, and myrrh.
This is one of my favourite scenes in the Nativity of Jesus series and I tried to express the joyfulness of the moment through colour and tenderness through the placidity of my lines.
One of the viewers of this painting mentioned that the stance of the cow reflected an expression of humility. I thought it was a very touching and beautiful observation as this was an unconscious artistic choice as I worked to create compositional harmony. It's always very touching when an attentive and thoughtful viewer discovers elements of a painting that the artist didn't initially see.