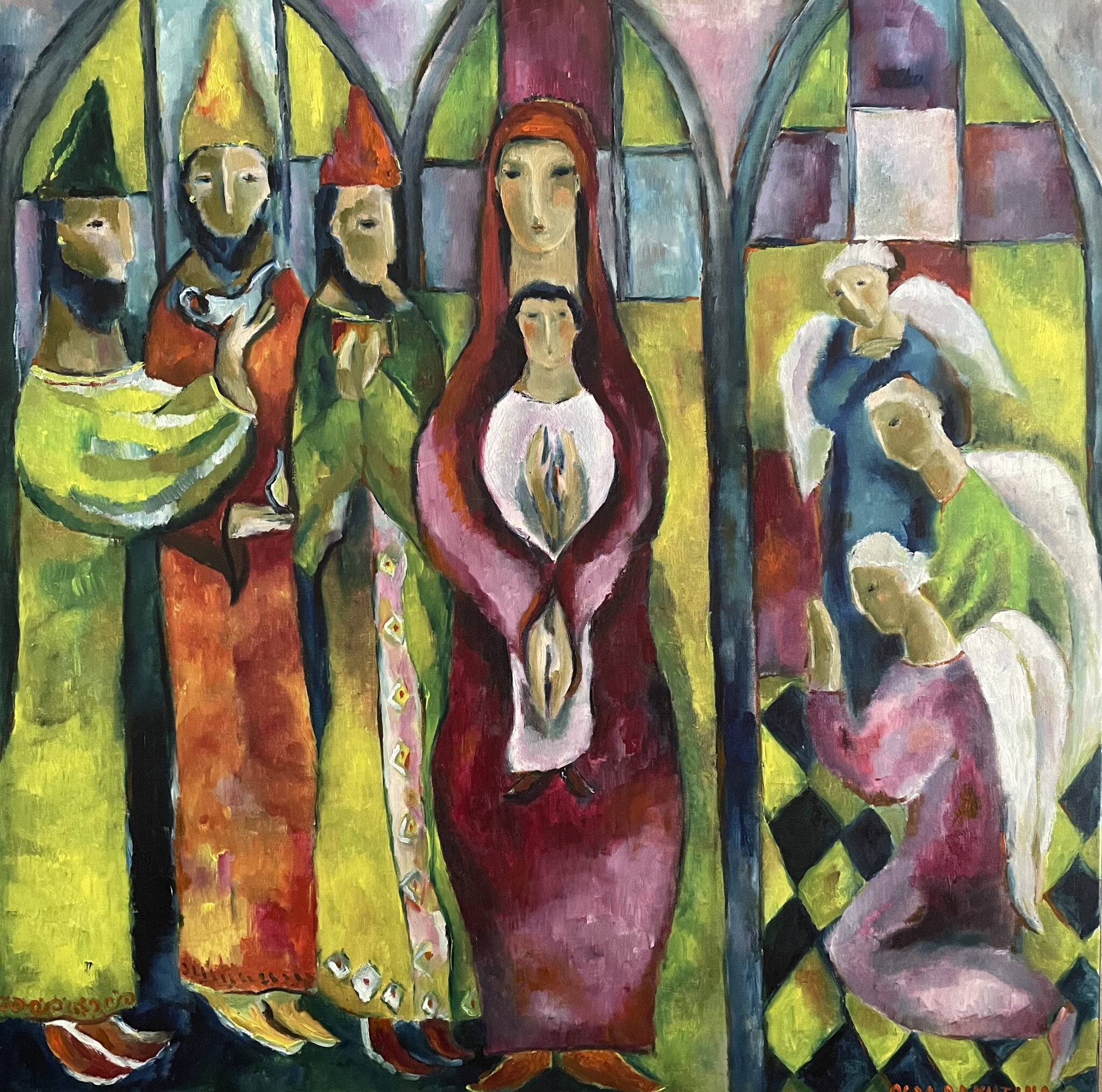 This painting is inspired by the stained glass of old European churches. Its colours are bright and happy, reminiscent of stained glass windows and shimmering Byzantine mosaics. Bold brushstrokes charge the painting with a lively energy to express the joyfulness of Nativity.
I have to admit that 2022 was a very difficult year for me. Even though I still painted a lot, it was a truly 'blue period' for me with mostly a blue palette.
This painting was my first painting after emerging from my 'blue period' and as you can see, there is a wide spectrum of colour in it, encapsulating the whole rainbow to mark my new beginning.