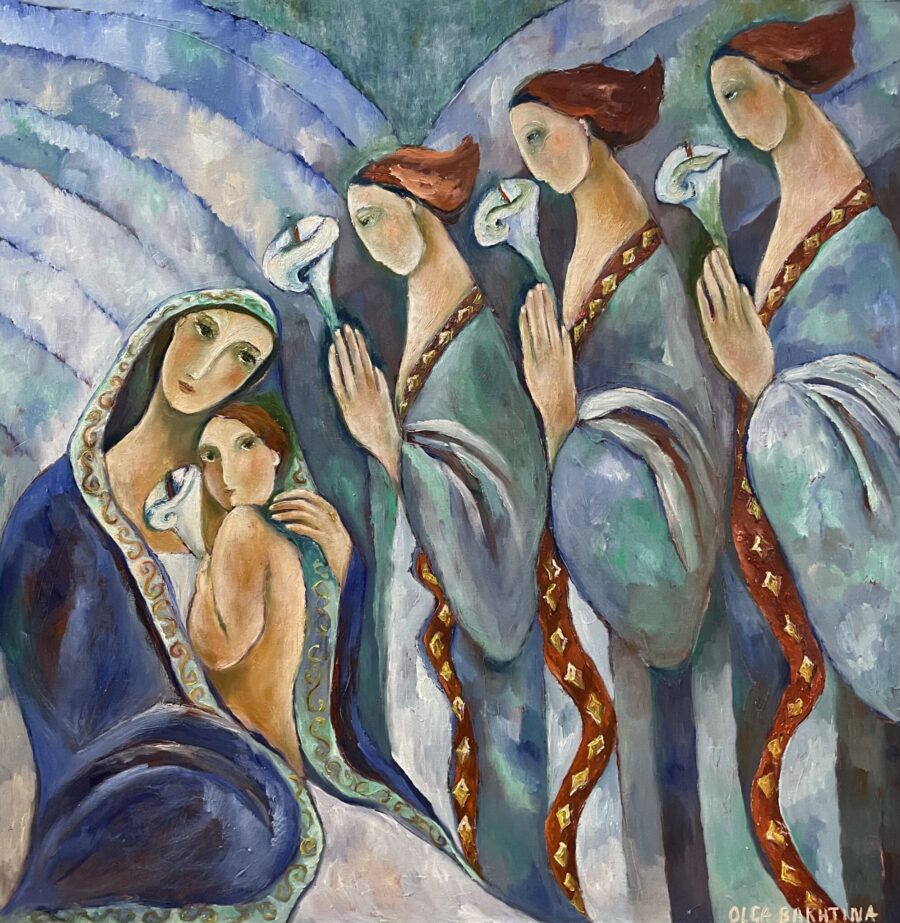 I like the idea that all art should aspire towards the condition of music. Especially, painting. 'Adoration of the Angels' certainly does so for me.
When I look at it, I think of Ave Maria by Giulio Caccini, it is less famous then Schubert's or Bach's, but this piece makes you believe in the divine origin of music. I heard it for the first time during a 'Christmas Under the Stars' school concert, performed by a high school student and the school orchestra. There were a few people in tears, including me. I think that it's a true gift to be able to put people in tears. It was probably then when my passion for the 'Mother and Child' theme started.
Artistically, this painting is an experiment in the geometrical arrangement of form and shape. The colour palette comprises gentle pastels contributing to the atmosphere of joy and the solemnity of the Nativity scene. And as is the case in all of my 'Mother and Child' works, creating this painting was a prayer.